About Us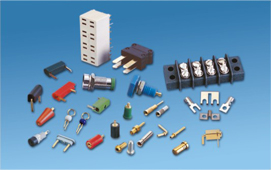 A manufacturer of professional grade Electro-Mechanical Components, Protectron delivers the most comprehensive line of circuit protection technology and solutions in the industry. It has an expertise in design, development and manufacturing of fuses, connectors, PCB hardware cable assemblies & EMI/RFI Shielding products.
The Protectron team has an extensive experience of more than 20 years across a wide variety of industries – Telecom,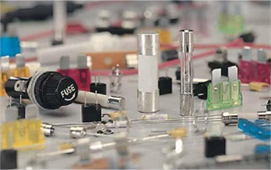 Automotive, Medical, Lighting, Defense, Domestic Appliances and White Goods. The technology – centric team strives to offer high quality and value driven solutions to customers.
The assurance of Quality and Service is strengthened by various company and product approvals that Protectron has (UL, LCSO, ARAI, & CACT).
Protectron has acquired the brand image of "Quality Supplier" because of its strong quality system, adequate infrastructure and international raw material suppliers. Its capacity to meet large and small requirements in short duration has procured it over 350 satisfied customers.
The strength of the company lies in its specialization in customized development of products in the area of EMI / RFI Shielding & Connector Development. With capabilities of Molding, Stamping, Forming, Turning, Chemical Etching, Plating & Fully Automatic Assembly Protectron strives to offer our customers the quickest possible lead times.
The company is based out of Bangalore and has a dealer / distributor network pan India.